Religious Life in School
The school has close links to St. Stephen's Church and the local community with a number of events through the year. Please click here to visit St. Stephen's Parish website.
Good Shepherd Celebration 2017
Children from Year 5 and 6 attended the Bishop's annual Good Shepherd Service at St. Anne's Cathedral on Friday 19 May 2016. They presented Bishop Marcus with a cheque raised by the school. The donation is for Catholic Care who provide vital support for families.
The children also had chance to meet children from the other nine schools in The Bishop Wheeler Catholic Academy Trust.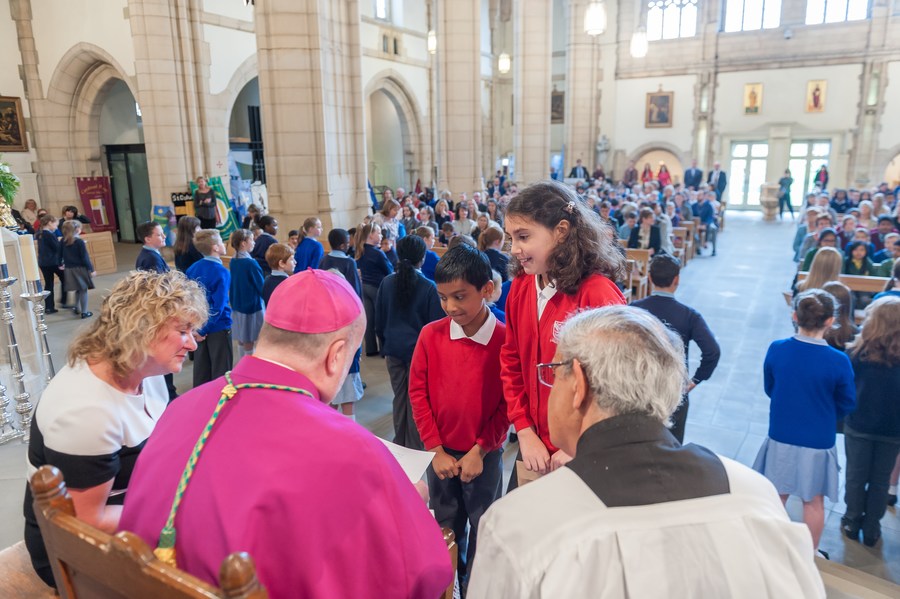 May Procession 2017
On Friday 5 May 2017 after Mass in the School Hall, the whole school processed to the grotto by the Church lawn to pray for our mothers. While everyone sang 'Bring Flowers of the Rarest', the children from Malhamdale and Airedale placed flowers they had made around the statue of Our Lady and then everyone said this prayer:
Blessed Mother Mary,
help my mum to be a good mother.
Give her peace and wisdom,
strength and courage,
grace and happiness.
Be nearby when she needs help.
Keep her close to your Son, Jesus.
Help me to always show my mum
how very much I love her.
Amen.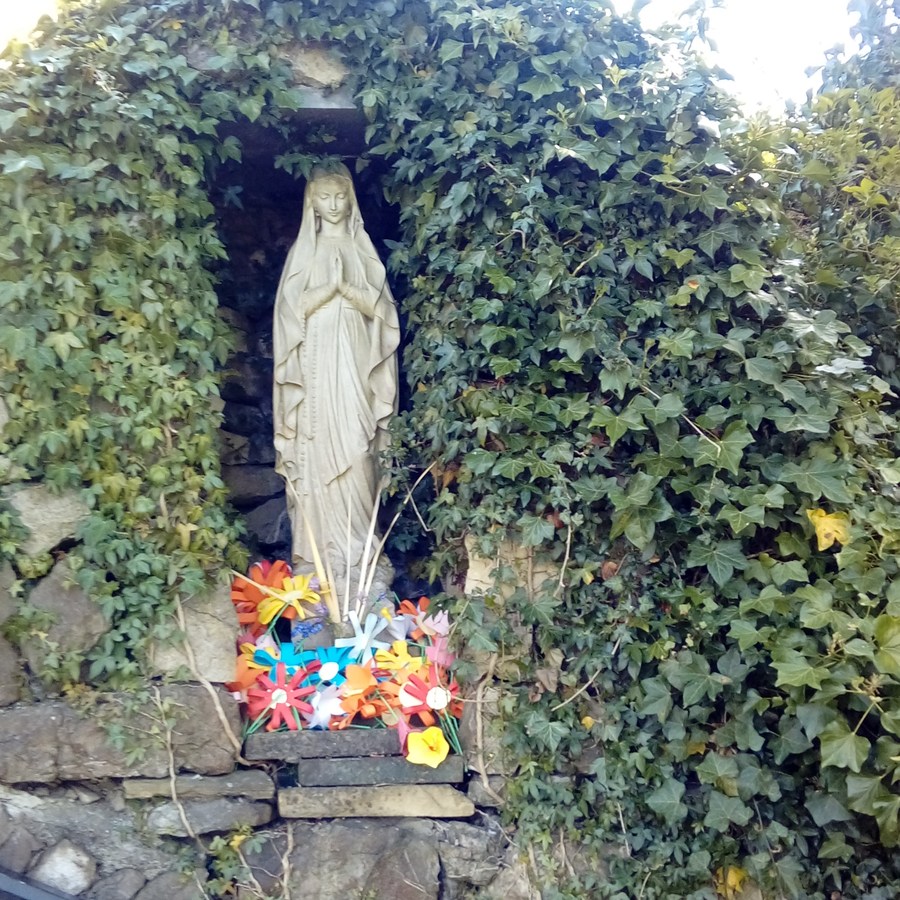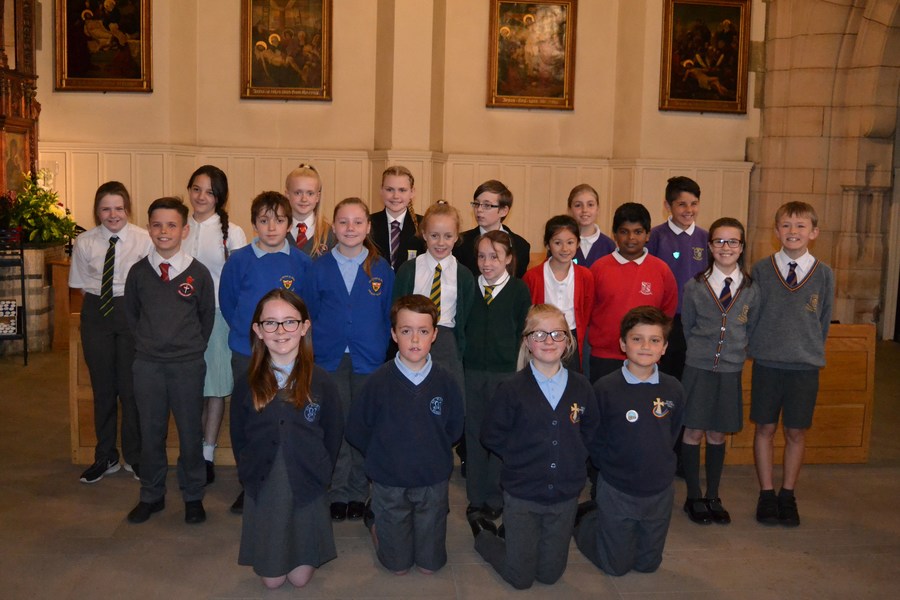 June 2016
Year 6 children celebrate mass at Broughton Hall with the King and Queen of Losotho.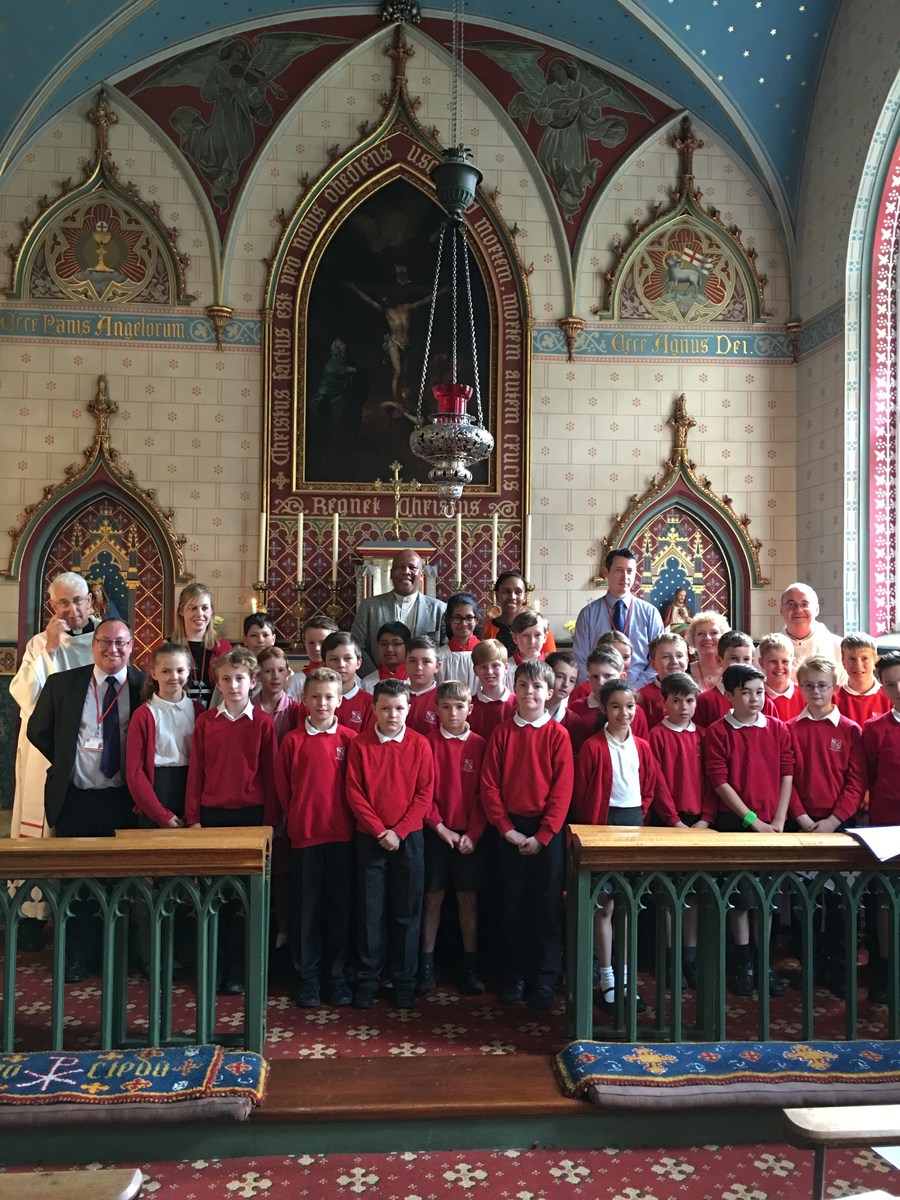 International Mass
On Sunday 16th May we took part in an International Mass to celebrate the feast of Pentecost. Children dressed in national costume, carried flags of different countries and songs were prayers were sung and said in a number of languages. After Mass the celebrations continued with food from different countries whilst the children played in the bouncy castle.