St Stephen's win Big Lottery Fund Award
St Stephen's win Big Lottery Fund Award
15 November 2016 (by sesner)
St. Stephen's have won lottery funding for the Early Years outside area.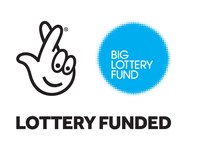 Dear Parents
I am pleased to be able to tell you that we were successful in a bid for lottery funding and have been awarded £9,430 from the Big Lottery Fund to help build the new outside Early Years area. This means that we can now develop all of the outside learning area which will include a new clamber structure, texture kitchen, sand pit, outside creative areas and quiet area. It will provide more exciting, challenging and stimulating opportunities to support the children in their learning and development and is a really exciting development for the school.
The award will not only benefit pupils at the school but we also want to share this area with others and develop links between the school and community.
We have chosen Cool Canvas who featured on George Clark's Amazing Spaces and work is scheduled to start in February 2017.
Yours sincerely
Tony Pye
Headteacher