Feast Day Mass
On Friday 2nd October the whole community of St. Stephen's Catholic Primary School took part in a Mass to celebrate becoming an Academy within the Bishop Wheeler Catholic Academy Trust.
During the Mass Fr. Andrew read a covenant between home, school and Parish which stated how the three would work together to support the children in their learning both academically and spiritually. The covenant was signed by representatives from the Parish, the staff, parents and children.
Each child was given a Home-School agreement which complements the Covenant.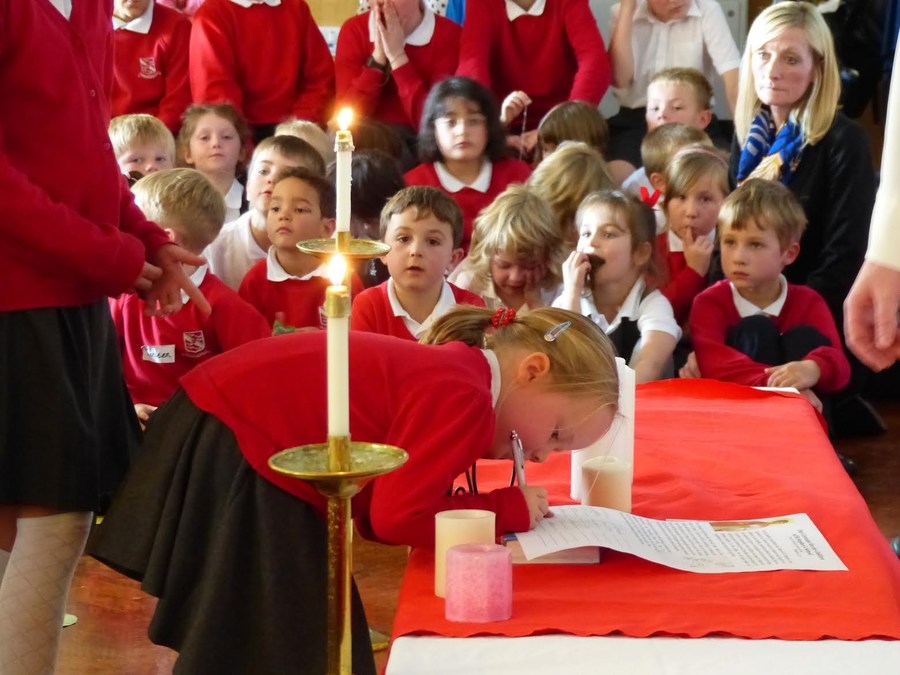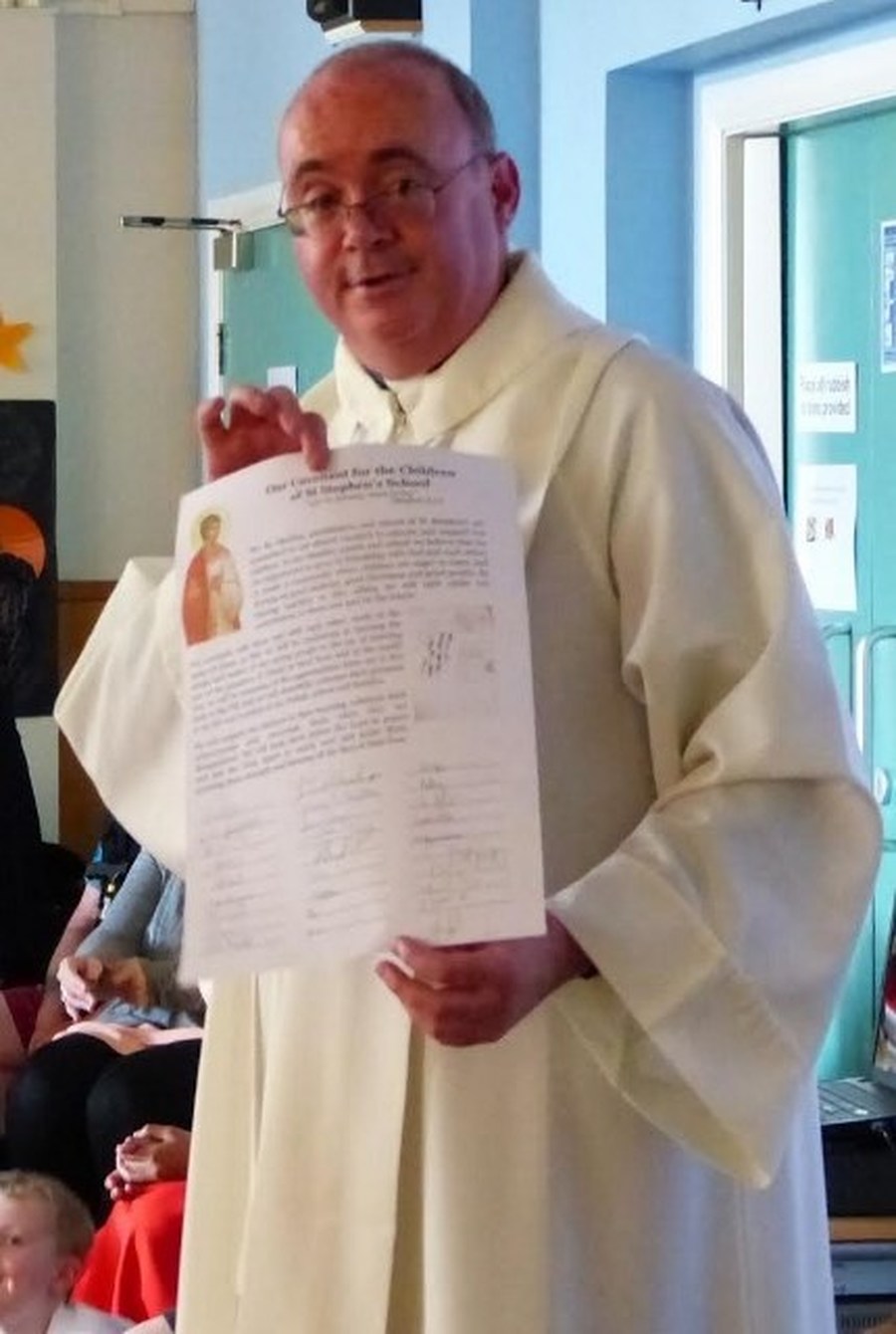 During the Mass the children read bidding prayers in a number of languages to celebrate the diverse background of our pupils. They also sang some lovely songs accompanied by Mr Curley on the guitar and Mrs Lubomski on the piano.