Please see our blog for exciting updates on our pilgrimage to Assisi! Also included in the gallery section are more pictures of our trip.
Day 2 - San Mario del Angeles
Posted: May 16, 2018 by: cblenkhorn on: Five go to Assisi
Very wet and bedraggled after a long walk in the rain to San Mario del Angeles, but very impressed with the church and our guide Marcella. Looking forward to an(other) ice cream then the local bus back. Kaitlyn and Eliza think they'll remember their trip to Assisi until they are 90!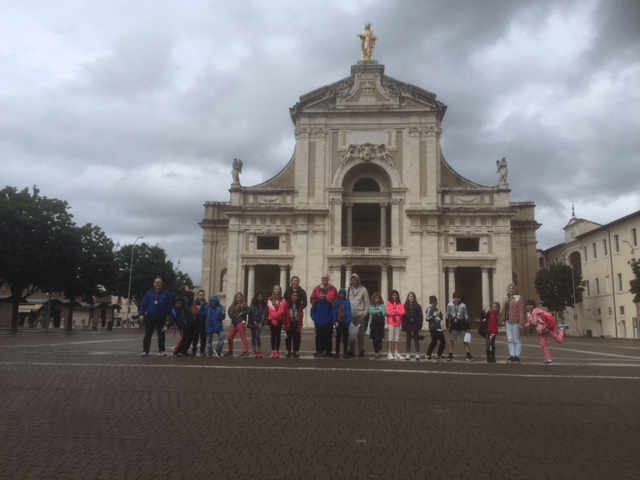 0 comments
No one commented yet.