e-Safety
The safety of children when using the Internet (eSafety) is of paramount importance to our school for more information please see our E-safety Policy 2017-18
We know that parents and guardians will also be concerned that children stay safe when using the Internet at home and elsewhere. There are many websites that offer advice to parents on the topic of 'keeping your child safe online' There are some external links below.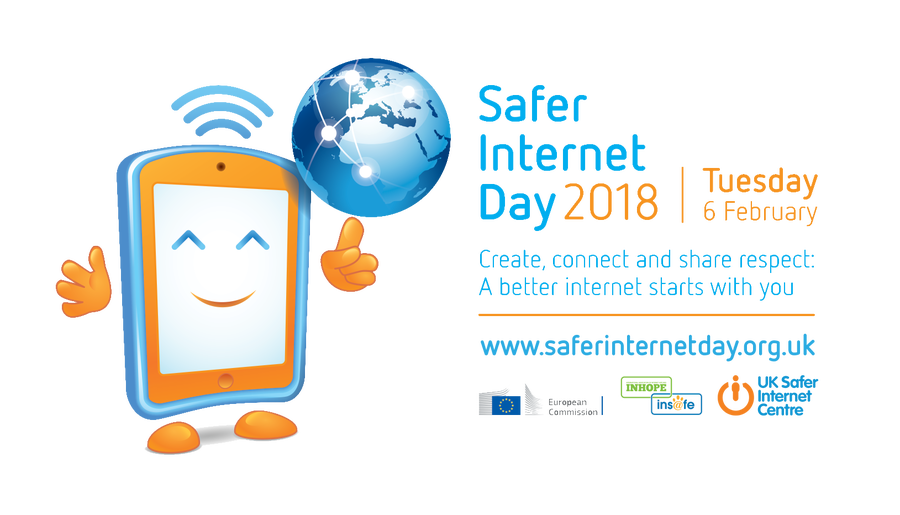 E-Safety Week 5th February 2018
All classes thought about how they can stay safe while on the Internet both at home and in school. Nidderdale watched the Jigsaw video from Think U know about being careful with information. They talked about what they could do to stay safe on line.
Malhamdale learnt about safety through Smartie the penguin and learnt a song about thinking before you click. As a class they talked about what to do if someone is mean to you online and how to report or block something on line.
NSPCC and O2
O2 have partnered with NSPCC to help you keep your kids safe.
On this hub, you'll find articles on everything from online bullying, to the apps your kids are using. Each article follows the same structure. First, we'll explore and explain the topic. Then we'll give you tips on how to talk about it with your kids. We'll give you some ideas on ground rules you might want to agree. Then help you with how to manage technology to keep your kids safe.
And if you need more help on anything, from setting up parental controls to reporting online bullying, you can call our free helpline on 0808 800 5002, or visit an O2 Guru in store.
The NSPCC also have their own page on internet safety here.
Useful websites for parents
Think U know - CEOP page with useful information to keep your child safe online including guides on different apps.
Safer internet with advice on setting up parental controls on different devices.
Parent Zone - making the internet work for families
Childnet - helping to make the internet safe for children including conversation starters for parents to talk to their children and setting parental controls.
NYSCB - internet guidance from NYSCB on staying safe online.
A youtube film from CEOP to encourage parents and carers to think about their children's online lives.