Starting at Fossdale Nursery
Starting Nursery is an exciting and possibly nervous time for children and their parents or carers. These pages provide some information that is useful during this time but if you have any queries or concerns please do not hesitate to ask.
Children can start at our nursery from the start of the term following their third birthday. Please contact the school office on 01756 709451 to arrange a visit or come along to one of our school open days. Parents can apply in advance for a place at nursery through our online application form.
There is no catchment area for nursery schools. A place in our Nursery does not guarantee a place at St Stephen's Catholic Primary school which would need to be applied for through the North Yorkshire primary school application process.
Sessions
We offer a selection of session options:
Morning or Afternoon sessions (8:30-11:30, 12:30-15:30)

A short day (8:30-14:30)

A long day (8:30-15:30)
Extra hours and sessions can be purchased in addition to your child's funded hours, if spaces are available. An additional half day session is £13.50 and an additional hour is £4.50.
For more details on the options available please click here to download the nursery sessions guide.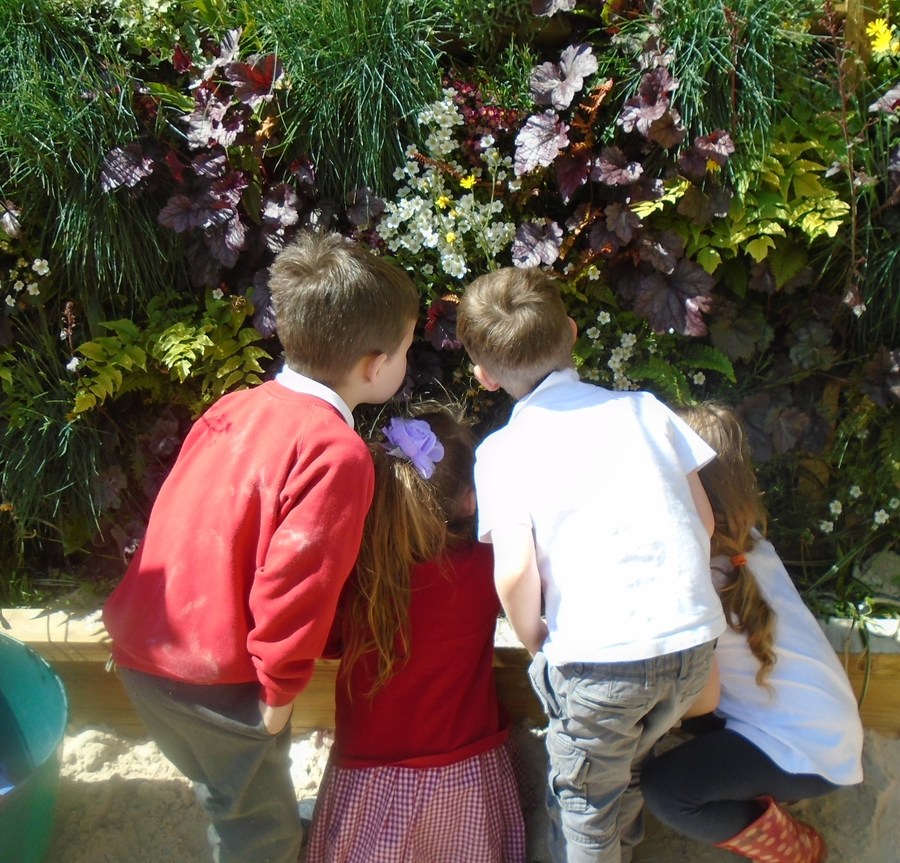 Settling In
We appreciate that you are probably feeling a little worried the first few times you leave your child. Settling into a new environment can be difficult, no matter how young or old you are.
A child who is tense or unhappy will not be able to play and learn well, so it is important that we work together, to help your child feel confident and secure. We offer 'settling in sessions' for you and your child.
There are lots of things you can do to help your child to settle quickly. This can take longer for some children than for others, please talk to the staff if you have any concerns, an ideal opportunity for this is during our home visit.
Policies and Procedures
We follow the majority of the policies and procedures of the main school. Please see this page for further details.
Keeping in touch
We provide parents and carers with a newsletter on a half termly basis, to keep you informed of Nursery events and areas of learning we will be covering, as well as posters and flyers from time to time. This is emailed to parents and appears on the website.
The notice board in the entrance also displays further information that may be of interest to you. Of course we are always on hand to answer questions and queries!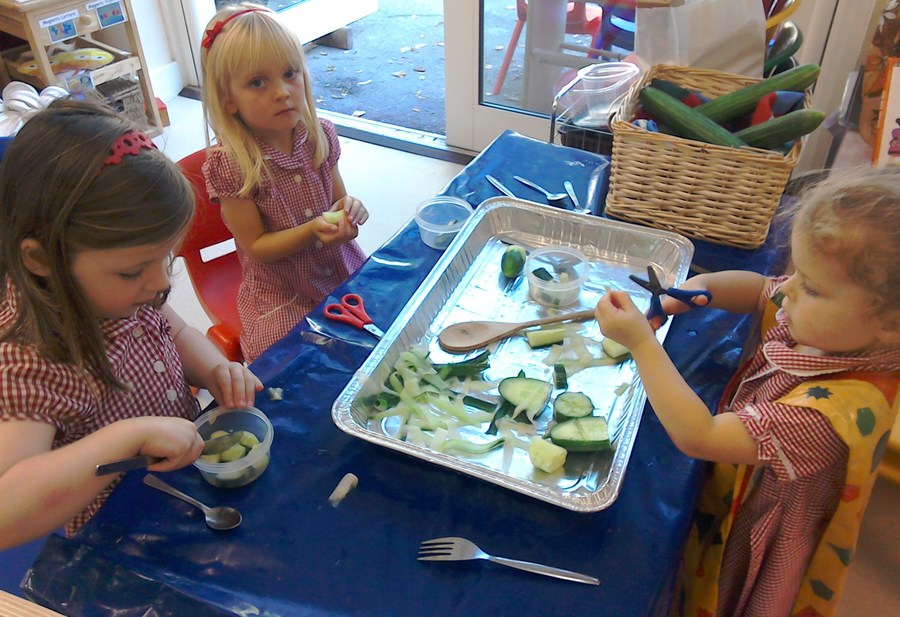 Our Aims – Learning, living and Loving one another in God's name.
To treat and develop each child as an individual.
To give children the opportunity to grow in confidence and develop emotional resilience.
To develop social skills.
To participate in enjoyable, exciting and stimulating playful learning activities.
To foster a love of learning and a positive attitude to challenge
Uniform
It is important that your child is comfortable whilst at Nursery. We ask that children wear the following:
grey / black joggers, trousers or leggings (covered legs are best when they are climbing outside),

white top and red jumper or cardigan,

red and white gingham dress or grey shorts

sturdy shoes with covered toes,

waterproof coat, hat and wellies for outdoor play.
Please ensure that all items of clothing are named. It is useful if the clothes are easy for your child to get on and off as it helps to encourage independence.
We encourage outdoor, messy and fun activities so easy to wash clothes are best. If possible please include a spare change of clothes in a clearly named bag for each session.
Some tips to help a child to settle include
Try to look confident and happy when you drop off your child. Your child will pick up on your emotions: if you appear upset, your child will respond to this.

When you arrive, help your child to hang up their coat and bag and to self-register until they are managing independently and confidently.

If your child likes to use a comforter at home this can be brought into Nursery, until your child has settled. A favourite teddy or blanket can be very soothing to your child in a new environment.

During the first weeks at Nursery, please be prepared to stay and help your child settle. When you leave, do so confidently and positively. Tell your child what you will be doing and that you will be back to see what they have been doing, later. (Please feel free to contact us to check that your child has settled and is having an enjoyable time.)
Aim to make a clean break when your leave your child – try not to linger and go back to them. Some children can be a little upset for a short while but we aim to make Nursery a secure, comforting yet stimulating and enjoyable place, so tears tend to be short-lived. We would of course contact you if we cannot settle your child within a reasonable amount of time.
Remember that starting a new environment can be a tiring experience. Your child may seem more tired and grumpy than usual in the first few days or weeks. This is perfectly normal, so bear this in mind when you pick them up, and if your child is staying for full days, tea and bedtime may need to be a little earlier!