INTENT
Our approach to writing here at Saint Stephen's is constructed similarly to that of reading: transcription (spelling and handwriting) and composition (articulating ideas and structuring them in speech and writing).
In our study of Writing at St Stephen's, we intend that our children will:
Develops their competence in the two dimensions of transcription and composition

Understand how to plan, revise and evaluate their writing.

Develop effective transcription: that is, children spell quickly and accurately through knowing the relationship between sounds and letters (phonics) and understanding the morphology (word structure) and orthography (spelling structure) of words.

Understand effective composition through forming, articulating and communicating ideas, and then organising them coherently for a reader.

Understand comprehension requires clarity, develop an awareness of the audience, purpose and context, and also develop an increasingly wide knowledge of vocabulary and grammar.

Understand that writing also depends on fluent, legible and, eventually, speedy handwriting, and develop this throughout their time with us.
IMPLEMENTATION - HOW DO WE TEACH WRITING?
OUR WRITING SEQUENCE:
Our English curriculum is derived around a sequence of high quality age-appropriate texts. We use each book to create opportunities to develop reading fluency and comprehension with a focus on key reading strategies and skills; develop grammar and punctuation knowledge and understanding to use and apply across the wider curriculum; explore the writing structure and features of different genres, identify the purpose and audience; plan and write an initial piece of writing with a clear context and purpose before evaluating the effectiveness of writing by editing and redrafting.
Book-Led Curriculum Approach to Writing
At St. Stephen's, we believe that writing is strengthened by instilling a love for reading within our pupils. We value the importance of reading to supplement writing, providing a purpose and a context to writing - often through out Foundation Curriculum.
We believe that pupils who are provided a reason for writing demonstrate flair and effective writing composition, leading to high quality outcomes. Every half term, the English curriculum is taught by studying a high quality text where writing opportunities are derived from this.
Please see below for the writing sequence which all of our teachers use to plan: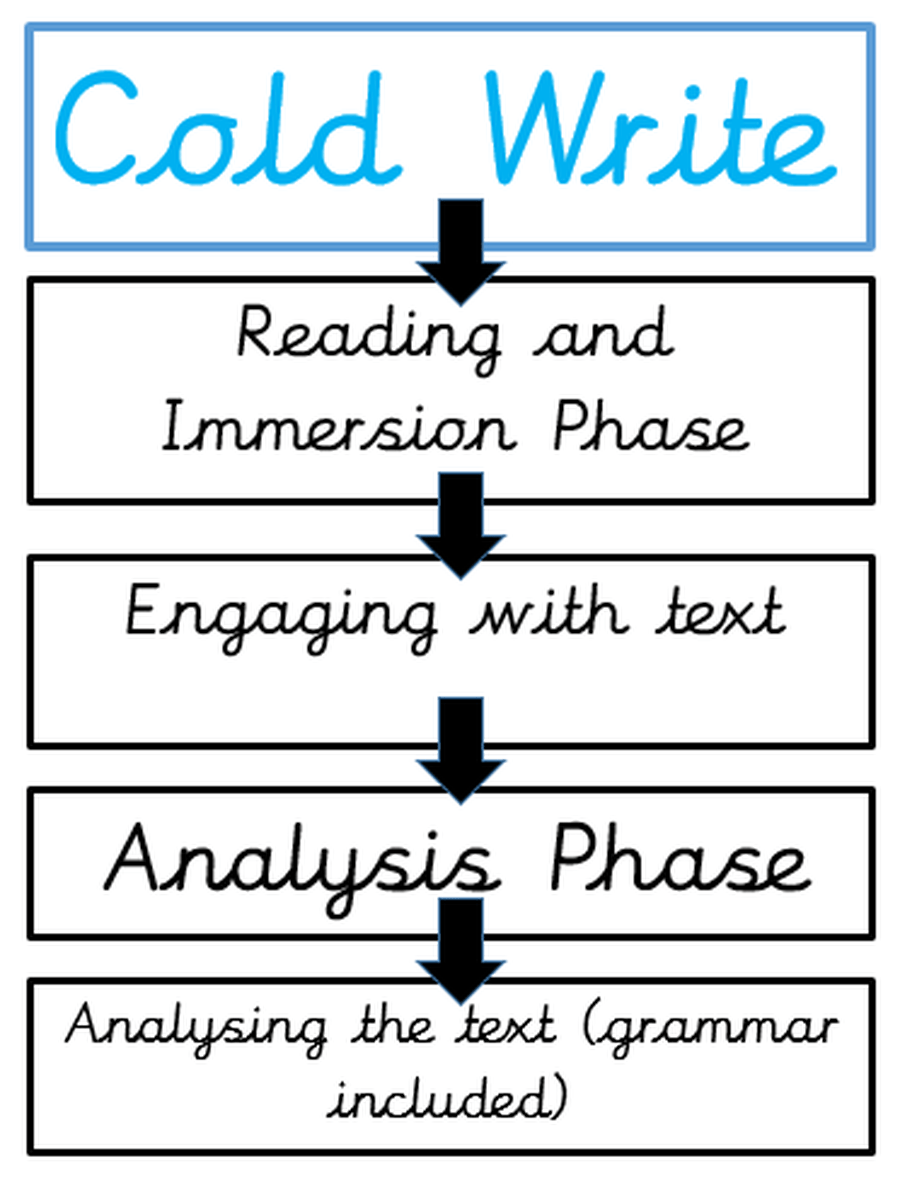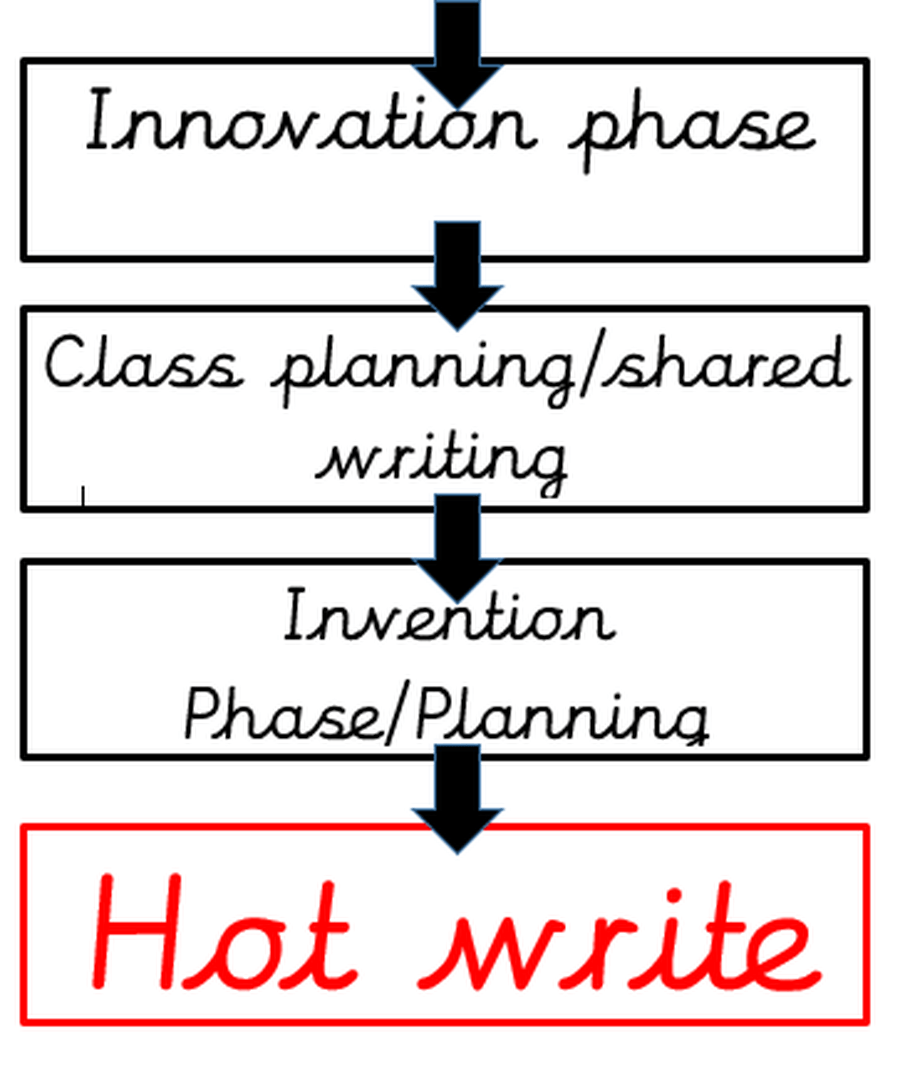 IMPACT
Across school, from entering into EYFS to leaving in Year 6, children will consistently show an improvement in their writing within each writing sequence. A build up of quality teaching and learning will be identifiable in each writing sequence.
Autumn 1 2020:
Writing sequence examples from across school ...