Dear St. David Class,
I hope you are all well and spending quality time with those you live with. Even though we can't see each other, be assured that I am thinking of you all! I would love to hear from you all as well. If you have any messages you want to get to me then send them to admin@st-stephens.n-yorks.sch.uk and I will pick them up straight away. I will also put your messages on our class web page.
Take care!
Mr G
The Allen's have been practising their first aid skills! Well done!
Good morning Mr.Gilhooly, Hope you are well. I am ok...and doing my active learn / WhiteRose maths/TTRS/and for now I know my timetables up to 27...I am on my 28 times table..I miss the school time but we keep ourselves busy. Thankyou n be safe . --> Thank you for your email Wennzer!
Mr Gilhooly, I told my mum about what we've been learning in topic about crimes and punishments in the Tudor period and I have started doing a folder about it at home. I have also started my Holy Communion and done baking, PE and lots more work. It has gone really quick this week. My mum has been teaching me all week and she has been a good teacher but you are a much better teacher than her! --> lovely message from Chloe, thank you!
Dear Mr Gilhooly, Since we haven't been able to come to school I have been doing so much times table rock stars and active learn my mum has also bought me some book to do work in and because my mum is a teacher she has a twinkl* account so I have been doing work sheets from that. I hope that soon we will get in the routine of coming back to school. Hope you are all right!!!By the way fantastic but funny story I loved it when's the next one ?!?.... --> another lovely message to make me smile and keep my spirits high, thank you Rosie!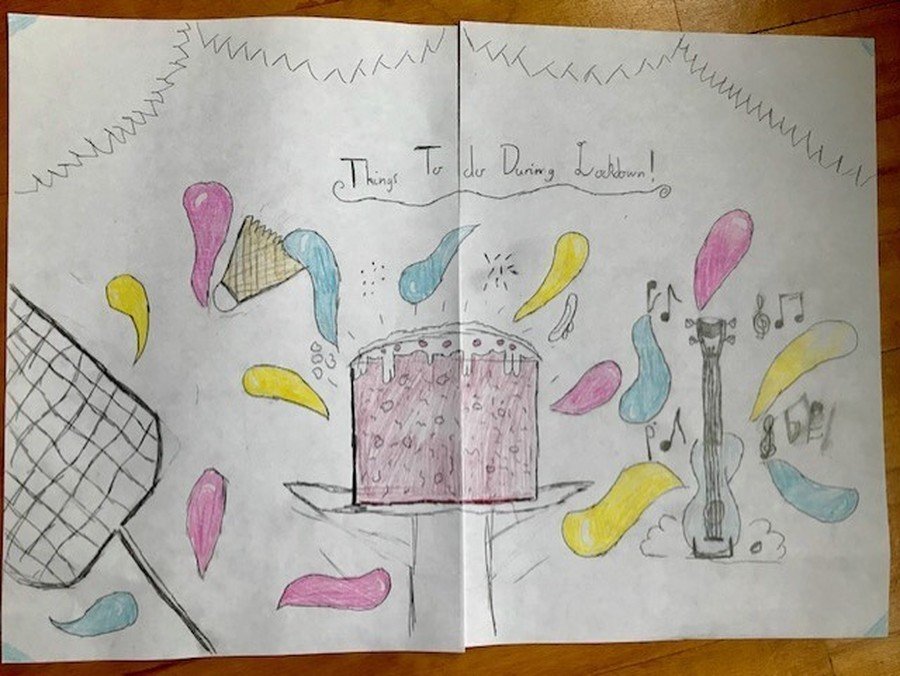 St David (Y4/5)
A huge welcome to our web page from Mr Gilhooly and Mrs Yearby.
We are continuing to developed our knowledge across all curriculum areas.
FEEDBACK ON OUR WEB PAGE IS GREATLY APPRECIATED. PLEASE DO not HESITATE IN CONTACTING THE SCHOOL OFFICE - admin@st-stephens.n-yorks.sch.uk
Polite Reminders:
Please remember to read every day for at least 10 minutes and record your reading in your reading record book- Thank you!

Access Activelearn and Times Tables Rockstar as much as you can. Weekly homework is set on these sites and reinforces the learning in school.

PE kits in every day please - we love to be active!

Keep smiling at ALL times!
As part of our Magnificent Mountains topic we have explored what contour lines are and how they show the shape and height of land... And of course we had to sample our knowledge by eating our contour cake!
Lent Week One and Two
Each class is starting to discuss and reflect upon the stations of the cross in class using our Passports for the Journey to Easter.
Huge thanks to St David for organising a wonderful Coffee afternoon to raise money for the Good Shepherd Appeal.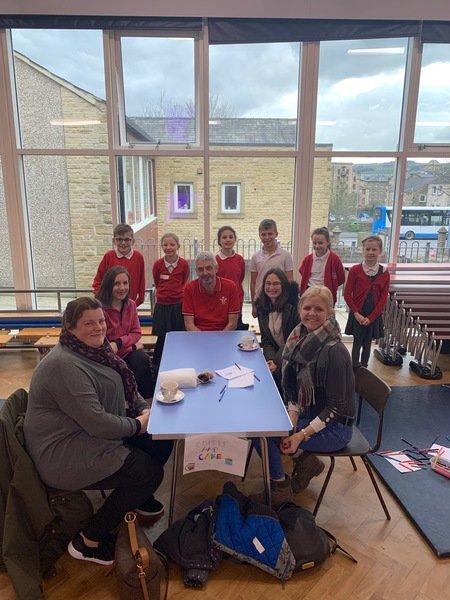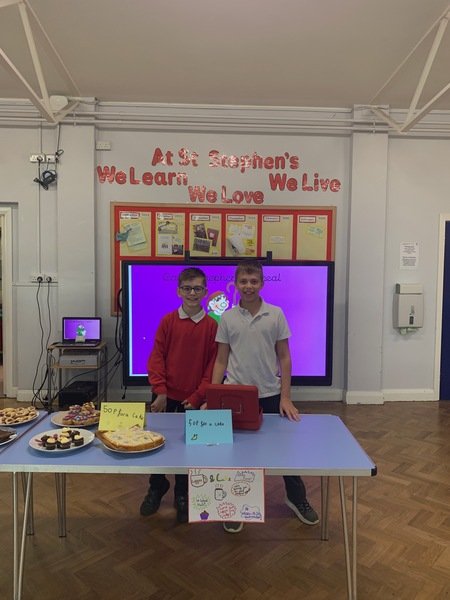 World Book Day 2020!
Fantastic effort from St. David. We have had a jam packed day full of reading activities.
HOT WRITE: To be able to analyse both film and book to write the introduction to Hugo Cabret.
As a class we will be creating Chuck Close art which focusses on one of our key scientists - David Attenborough.
We will be developing this over several weeks and our final artwork will be a class project.
Spelling:
Should you wish to look over the spellings for both year groups, then please take them from below.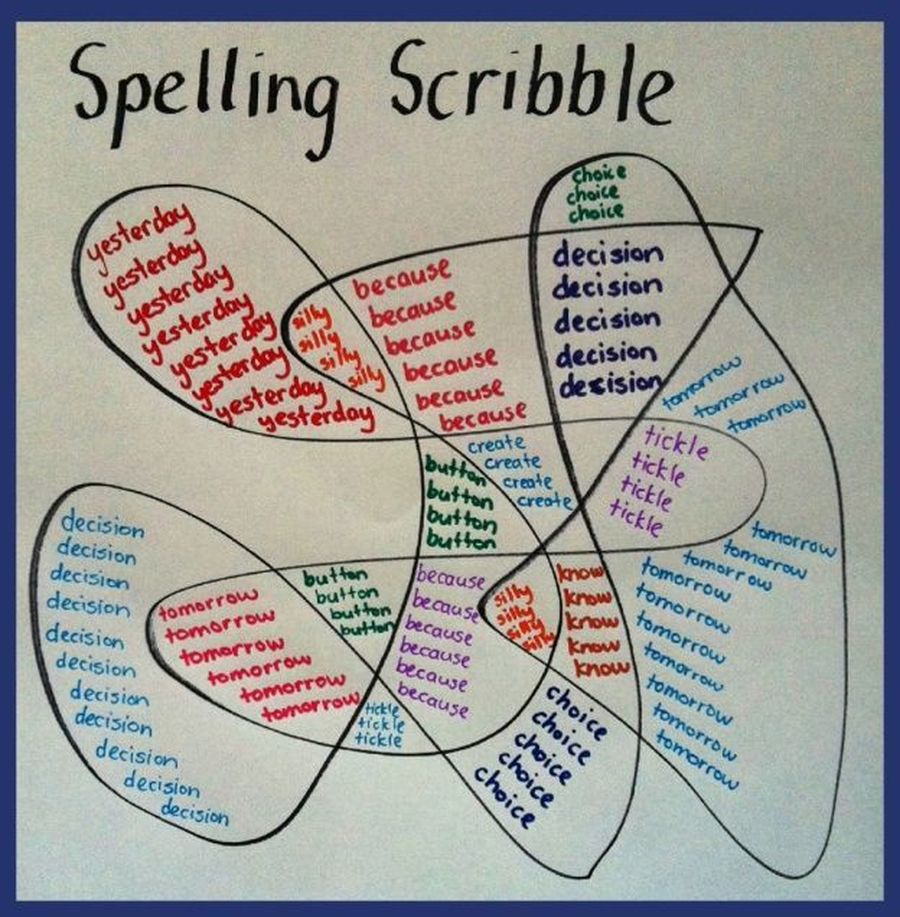 BE CREATIVE WHEN PRACTISING YOUR SPELLINGS!
Religious Education:
HT1: The Bible and Creation
We have been deepening our knowledge of Creation and where to find the story of Creation within the Bible. The children have studied a range of Bible stories; looking at the stories of Abraham (Abram), Jacob, Joseph and Moses.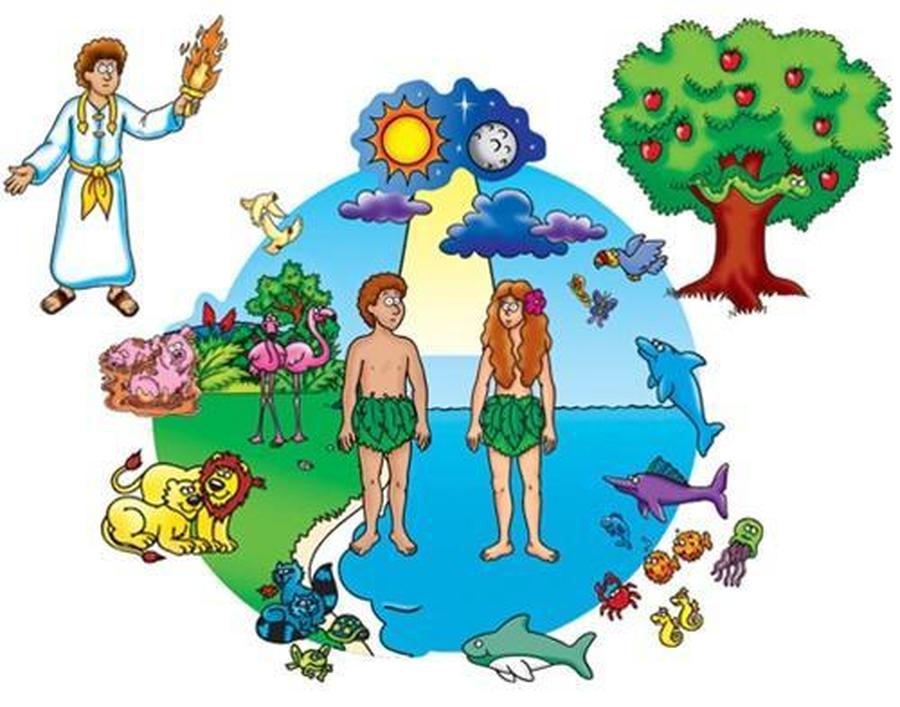 HT2: Trust in God and Covenants with God
At times it is hard to trust in God. We look at why we may find it hard to trust in God and the times when we turn our back on God.
The covenants made in the Bible help us to gain an understanding of ultimate trust in God.
HT3: Jesus, the Teacher (Y4) and Inspirational People (Y5)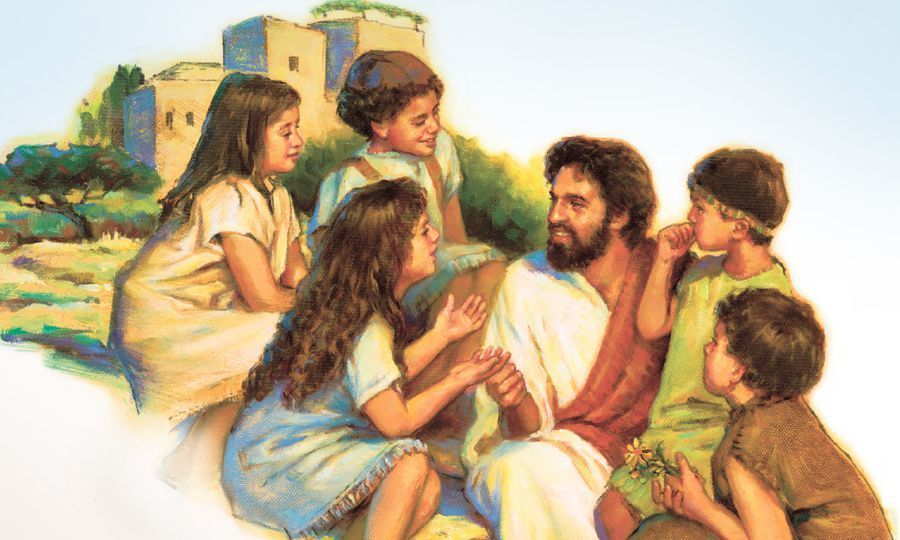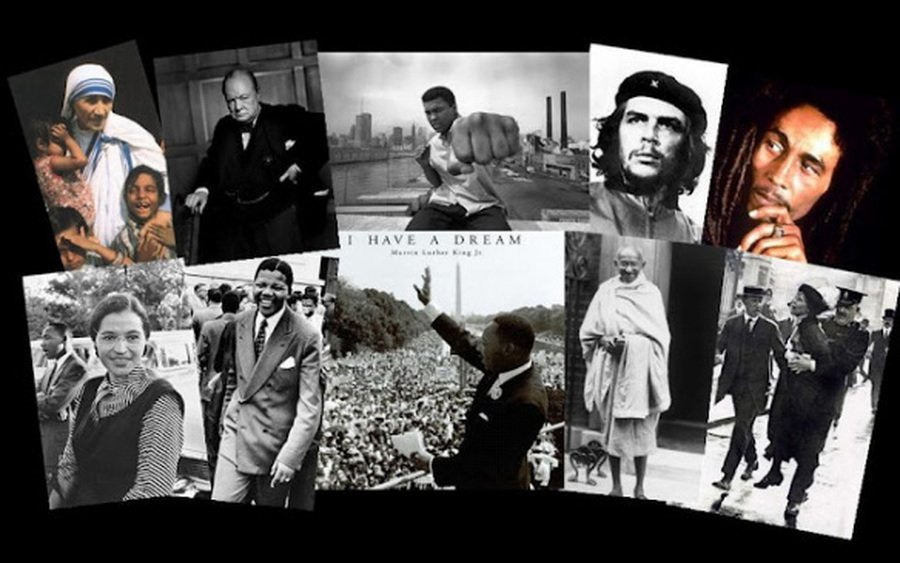 The Beatitudes are a great way of teaching children how to live a good life where they are able to support others and appreciate those around them. Many inspirational people such as Rosa Parks, Blessed Mother Theresa and Martin Luther King tried their hardest to live as God wanted them to - through following the values supported in the Beatitudes.
HT4 - Jesus, the Saviour (Y4) and Reconciliation (Y5)
Maths:
CHALLENGE ME! I encourage you all to challenge me on Times Tables Rockstar. We now have a leader board and most challenges board in school. You more you play, the better you develop in your times tables...
Our new Maths scheme is well under way. The children are being challenged within each session. Homework is being set on their own ActiveLearn accounts. Follow the link below to access your account...
Music:
'Charanga'
Our focus composer for Term 1 is Johannes Sebastian Bach.
We have been listening to a range of his songs, discussing different musical terms when we listen e.g. crescendo, diminuendo, allegro.
As part of our scheme of work Charanga, the children will be developing their knowledge of song structure through the focus on ABBA and Mamma Mia.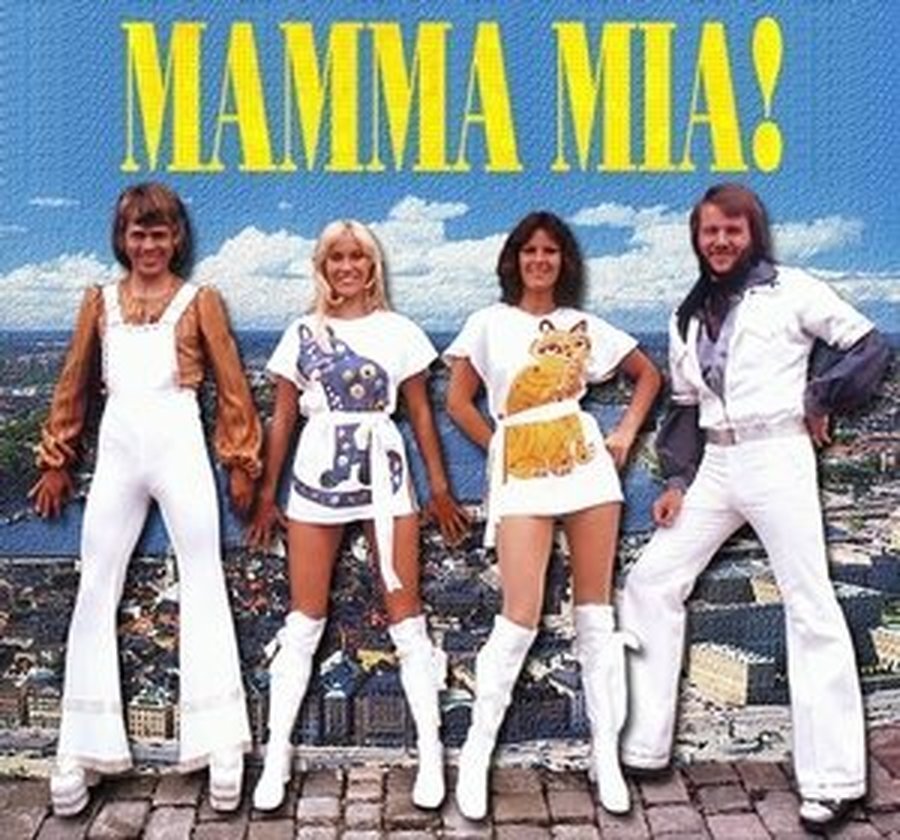 Our focus composer for Term 2 is Franz Liszt.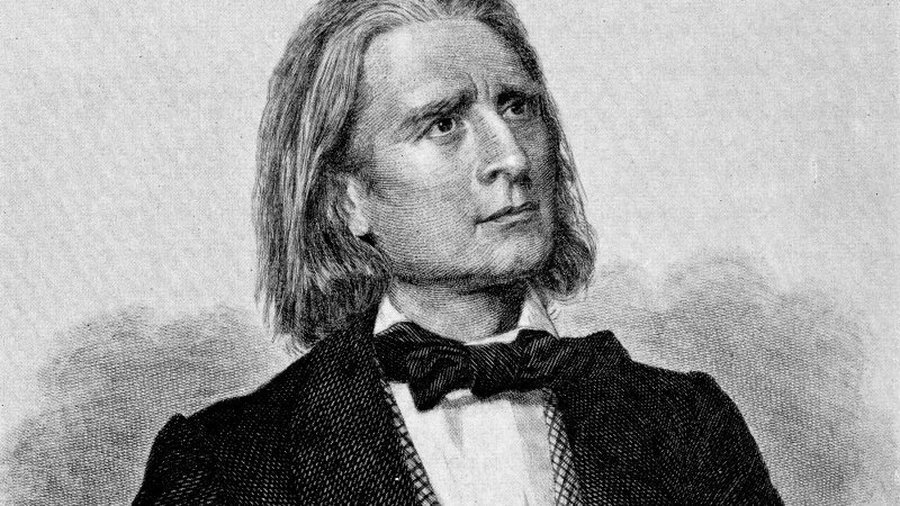 HT2 - STOP!
Alongside our learning all about our focus composer, the children will be exploring how musical instruments can keep the beat to a song and act as a timer when rapping.
KEEP AN EYE OUT FOR VIDEOS OF THE CHILDREN'S PERFORMANCES!!!
HT3 - The Fresh Prince of Bel Air
This half term, we will be learning about rhythm and performing in front of an audience.
Physical Education
Supporting children with their fitness and helping them to lead a healthy life is a huge part of teaching. At St. Stephen's we endeavor to give to children the foundations for sport in their lives. Each week in St.David we have circuit training followed by our focus sport.
HT1: Dodgeball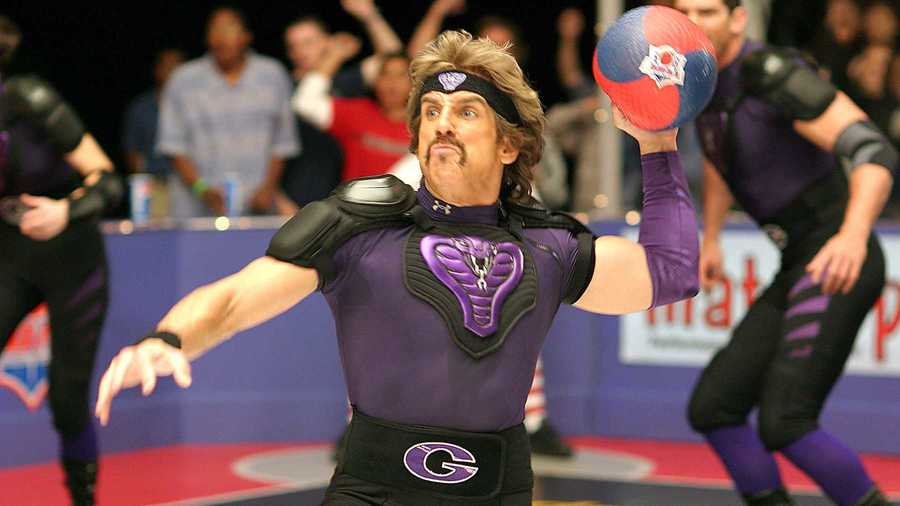 HT2: Gymnastics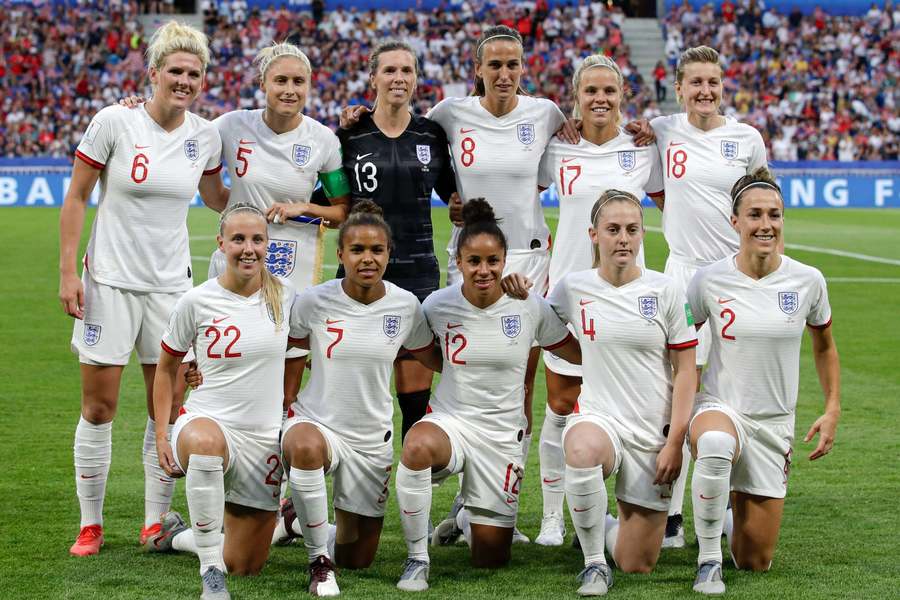 For this Half Term PE sessions will be led by Sportscool -Coach Dave.
Science:
HT1: The Earth, Moon and Space
Have you spotted the link yet? Creation? The World Around Us? Earth, Moon and Space? We love to link our topics where we can!
Space is vast... and our learning has been too. We have been learning about the Heliocentric and Geocentric theories, Moon landings, Flat Earth theory and the planets. The children have shown great enthusiasm towards this topic and were desperate to share this with the rest of the school and parents in their assembly!
HT2: Electricity
The children are learning about what electricity is and how it was
discovered. They are identifying which appliances use electricity in their homes and how to keep themselves safe. Children will construct circuits, start to create pictorial circuits and conduct an investigation into how easily different types of switches can break and reconnect
a circuit.
HT3: Scientists and Inventors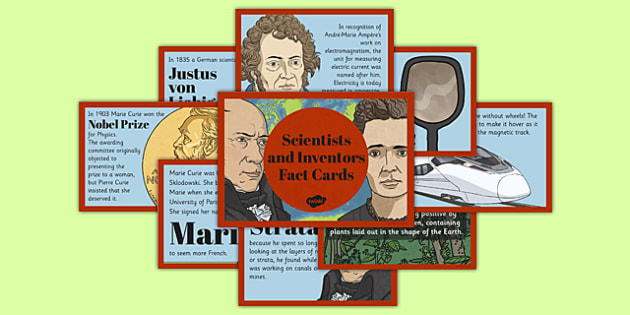 HT4: Forces
Miss Potter is leading Science this half-term and the children will be focussing on forces. We are going to compare forces here on Earth and evaluate the differences between the forces further away from Earth - linking this topic with our previous Space topic.
Topic:
HT1: The Earth Around us
We have studying all about the Earth and the various features that it presents. The children are aware of the different hemispheres and lines of longitude and latitude. We have enjoyed locating a range of places on the map - many of the places we did not know where they were! It is good to know about the world around us!
HT2: The Romans
This unit teaching the children about the impact the Roman empire had on life in Britain. They are learning about the spread of the Roman empire,
the invasion of Britain and the eventual conquest. The children are also looking in detail at some aspects of the Romanisation of Britain, such as the building
of Roman roads and bathhouses. In addition to this, they will have the opportunity to learn about the British resistance of Boudicca and will act in role to
look at the events of Boudicca's rebellion from different perspectives.
HT3: Magnificent Mountains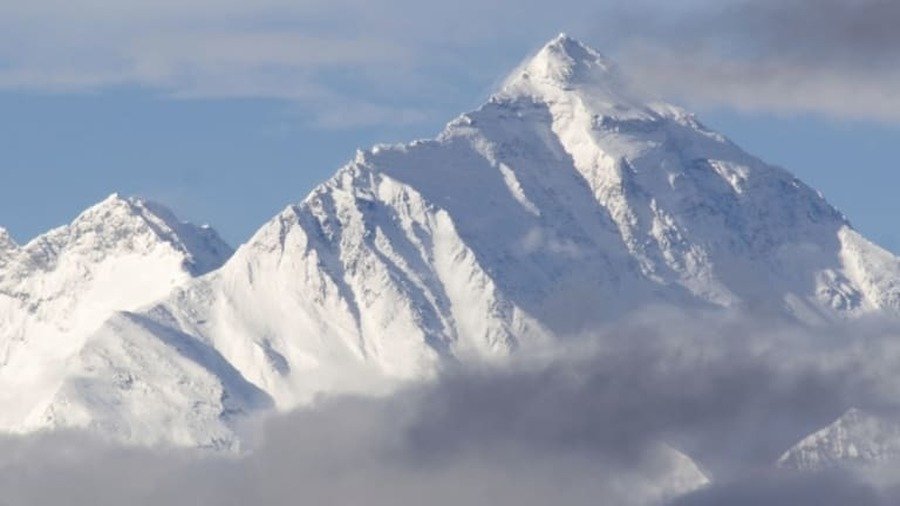 Mountains are simply magnificent! We will be looking at a range (pun intended) of mountains from around the World and using our knowledge from our first topic 'Around the World' to help us locate them. The children will learnt that mountains are not just above sea level...
HT4 - Crime and Punishment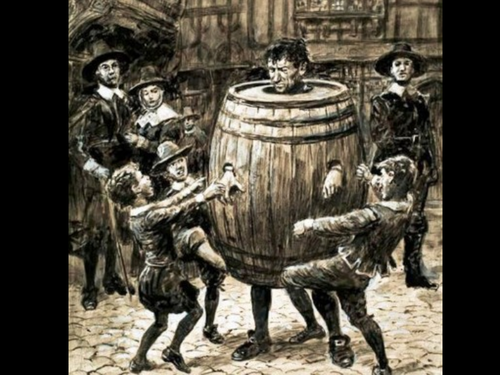 This half term we will be looking into historical punishments that were used for a range of crimes. We will also relate this to punishments in British society today. This topic provides us with a great opportunity to recap our previous learning on the Romans as we will look at Roman punishments.
I may even get the opportunity to use some historical punishments on the children, should they not follow the school behaviour policy...
....Oakham picking...
....Drunkards tank...
....stool dunking...
I just wonder how the children would respond to these...hehehe
Comments (0)
There are currently no comments.