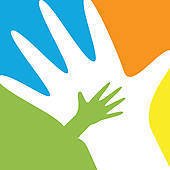 The information below will be helpful for parent's of our nursery children, but can also provide a useful insight to those considering using our Nursery.
If you have any more questions, please give us a call or email.
Policies and Procedures
We follow the policies and procedures of the main school. Please see this page for further details.
Uniform
It is important that your child is comfortable whilst at Nursery. We ask that children wear the following:
grey / black joggers, trousers or leggings (covered legs are best when they are climbing outside),

white top and red jumper or cardigan,

red and white gingham dress or grey shorts

sturdy shoes with covered toes,

waterproof coat, hat and wellies for outdoor play.
Please ensure that all items of clothing are named. It is useful if the clothes are easy for your child to get on and off as it helps to encourage independence.
We encourage outdoor, messy and fun activities so easy to wash clothes are best. If possible please include a spare change of clothes in a clearly named bag for each session.
Keeping in touch
Please keep an eye on Tapestry, your emails, and the school newsletter for any information about activities in school and nursery.
Of course we are always on hand to answer questions!
Allergies
We are aware that many children suffer from allergies. It is important to let us know about any that affect your child. Please provide details on your child's information form and meet us to ensure that we manage your child's condition appropriately.
Illness and Medicine
In order to keep the spread of infection to a minimum please inform us of any illness / condition which is affecting your child or immediate family e.g. viruses, contagious diseases and head lice. All information will be dealt with confidentially.
Any child suffering from sickness and / or diarrhoea should not be sent to Nursery until 48 hours after the last episode.
Our Medicines in School policy is available here.
Coming and Going
Please ensure that we have up to date information of all adults who are authorised to collect your child.
Please do not park on The Avenue or use it to drop off / pick up your child. Parking permits are available which allow you to park in the main carpark at school pick up and drop off times. Please ask in the school office if you would like one.
Accidents and incidents
Minor accidents and incidents which occur during the session are recorded in our Accident Book. Parents / carers will receive a slip and staff will provide further details. In the unlikely event of a more serious accident we would contact you immediately. Please ensure that your contact details are up date.
In the event that we cannot contact you; your child's information record completed at registration asks for permission for us to seek immediate medical care if appropriate and we cannot contact you.